You're on the couch, phone rings, gotta go. You're still in your trackies and a vintage tee but don't have time for a full outfit re-vamp.
WE'RE HERE FOR YOU BABE.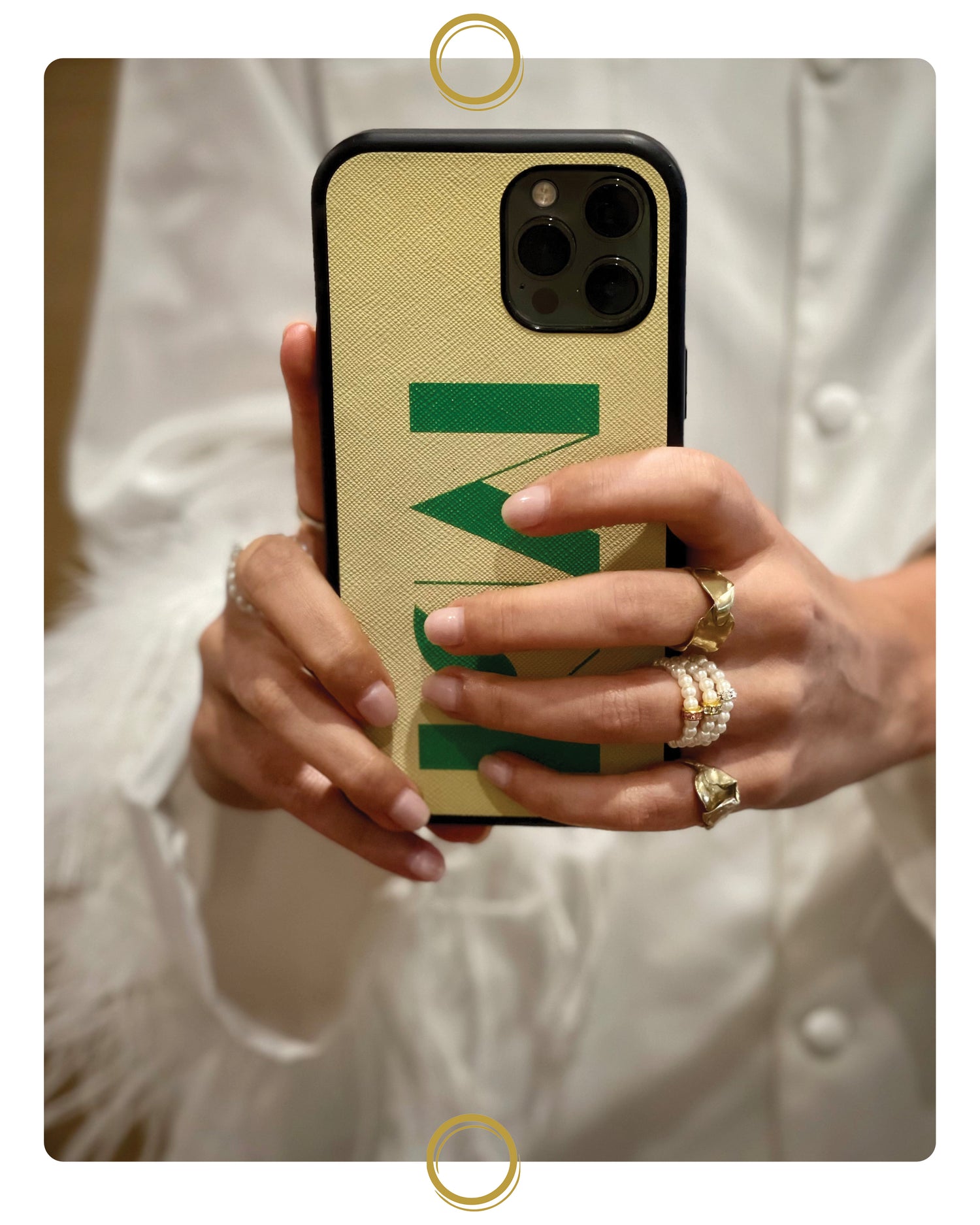 Throw on a classic and versatile Golden Circle piece of jewellery that will make an impact wherever you're off to.
Founder and maker Kira Medalie handcrafts each piece right here in Melbourne. Inspired by her granny's jewellery box, this mix of vintage yet timeless + cool range of jewellery is designed to be worn anywhere and everywhere. 
A touch of Art Deco mixed with a bit of Gatsby + old Hollywood glam that leaves you feeling effortlessly cool and channelling major Hailey Bieber vibes.
WELCOME TO THE GOLDEN CIRCLE 
"I wanted to create pieces for people who's idea of dressing up is throwing on some jewels and walking out the door. Plus you're never fully dressed without a smile some bling".
LET'S SPILL SOME TEA...
After studying Jewellery and Object design, I realised there wasn't much variety when it came to fashion jewellery. I still wanted to wear pieces that were cool and "as seen on" but I wanted a point of difference within my own personal style (no basic bitches here).
Besides that, the best pieces are those you spot someone wearing and when you ask where it's from they say "oh it was my grandmas" or "my mum got it for her 21st birthday"…basically its a vintage one off and you'll never have it.
The Golden Circle has created an avenue for me to produce beautiful pieces of jewellery that represent those heirloom style looks but are attainable to every person who still wants to be fah-shun but also be expressive and individual within their own style.
That's enough of a shpiel from me - go on and layer, mix + match or just go HAM and create your own look.
Lots of love
oo Kira oo